FACTS : WHAT DOES RISU USA, LLC. DO WITH YOUR PERSONAL INFORMATION?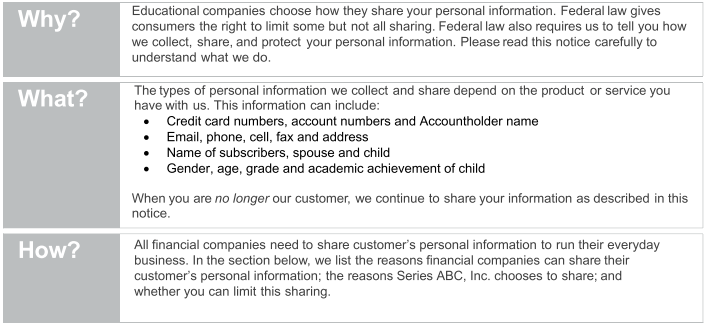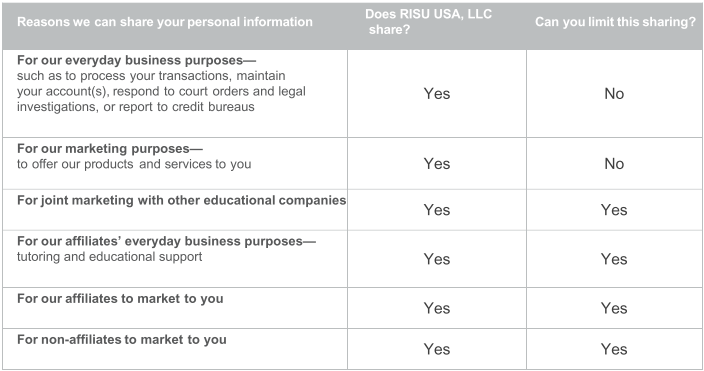 Question? : info@risu-usa.com with the subject of "Privacy"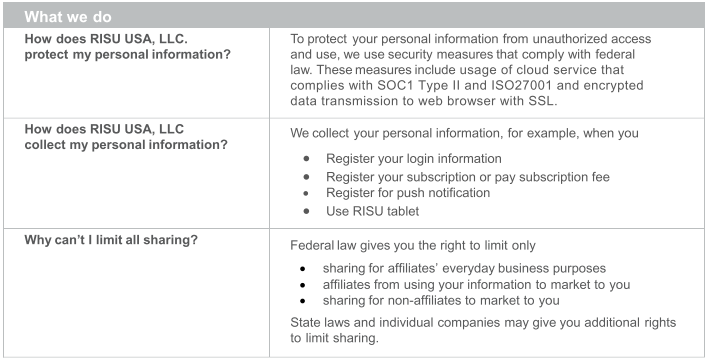 Other important information
Do not sign up as a member of our website, do not agree to our terms, and do not seek our services if you do not want RISU USA, LLC. to share your information with others. By registering with our site and using our services, you are agreeing to our sharing of your personal information. We necessarily share your personal information credit card processor and may share with logistic companies and private tutor or tutoring association. We must engage in this sharing in order to provide the services for which you have registered with RISU USA, LLC. You can opt out of sharing by not joining our website or using our services.